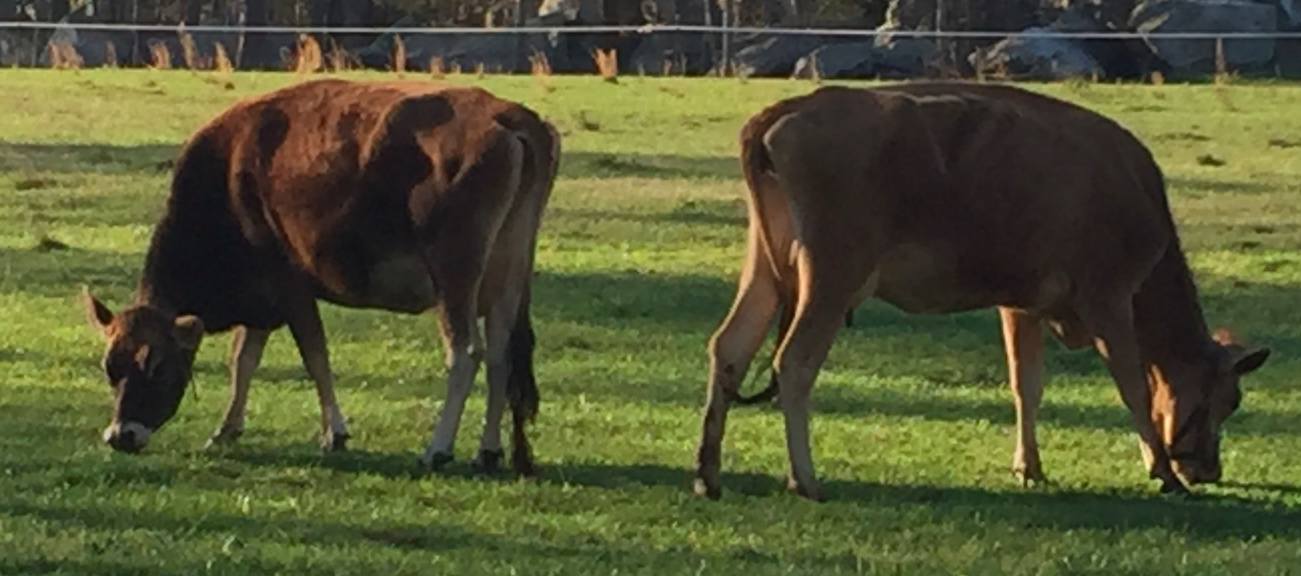 Welcome to our Family Farm! This is the place where my daughter, Claudia, and I, Deborah, love to be! It is a place full of grandchildren, ponds, and cows. Jersey cows to be exact. We milk Jersey cows once a day, every morning. Of all the "milk breeds", the milk from a Jersey has the highest fat percentage, and therefore, we think, Jersey milk makes the best tasting probiotic kefir and milk for your pets.
We milk our cows with a sterile machine. No, we do not milk by hand, it is not sterile. The milk is taken from the cow, which is sterile, straight into a sterile milk can. The milk is not exposed until it is strained, bottled and refrigerated 30 minutes later. We then make it into kefir.
Our cows eat grass on our farm. They do get a handful of sweet feed when they come to the milking parlor, but that's it. We also do not pasteurize it or homogenize it. That way we can make a probiotic kefir that is raw.
Click here to find more information about our product.
If you would like any more information, or if you would like to come and visit our farm, please call or email. We always love visitors!
Deborah Brown
919-623-3459
deborah@brownfamily.co